Please refrain from posting animated GIFs, memes, joke videos and so on in discussions other than those in the off topic area.

Dismiss this message to confirm your acceptance of this additional forum term of use.
You must be
16 or over
to participate in the Brickset Forum. Please read the
announcements and rules
before you join.
Kickstarter project: iPhone Controllable, Arduino Programmable Bricks
Just ran into this.
http://www.kickstarter.com/projects/380641742/bryx-iphone-controllable-arduino-programmable-bric
BRYXlite — a RGB USB status light — ATTINY85 with RGB LED. The 'standalone' BRYX: plug this into your computer's USB port and have it strobe when you receive an email. Plug it into a 5V USB wall wart charger and use it as a night light. You can program it, so you can decide!
mcuBRYX — ATMEGA328 microcontroller (the 'brains') with RGB LED
BRYXel — Programmable RGB LED
usbBRYX — Allows a computer with Arduino IDE to program the MCU BRYX, also currently used to supply power to BRYX.
bt40BRYX — Allows a Bluetooth Smart enabled device (iPhone, some Android phones, plus iPad and some Android tablets) to communicate AND SOON PROGRAM the AVR via Bluetooth 4.0 (aka Bluetooth Smart)

[...]

Coming soon:

BRYXsound — Like a speaker for your BRYX creations. Check back soon for sound-specific apps (like a keyboard for you phone, where the notes play on your BRYX).
BRYXmotor — Build a Lego car and, in conjunction with an iBRYX package, drive it around with your phone as the remote.
BRYXservo — Make robots out of your existing Lego sets.
BRYXors — Simple BRYX sensors like distance (proximity), acceleration, temperature, sound, etc.
BRYXBatt — Currently, all BRYX are powered over USB; our plan is to develop a battery that will look and connect like a standard BRYX block.
I barely understand half of that mumbo-jumbo (and don't own an iPhone, an Android phone, or a tablet), but perhaps other Bricksetters are interested.
Direct links to the two videos:
http://www.kickstarter.com/projects/380641742/bryx-iphone-controllable-arduino-programmable-bric/widget/video.html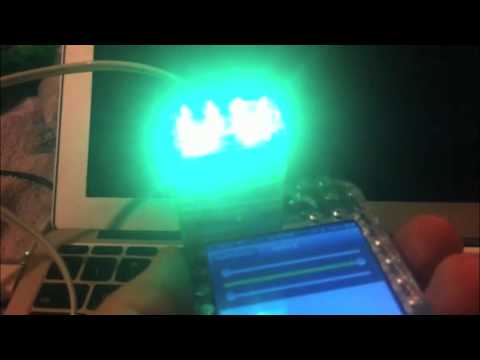 Currently $3,838 pledged of $100k goal, with 26 out of 30 days to go.
Recent discussions
•
Categories
•
Privacy Policy