You must be
16 or over
to participate in the Brickset Forum. Please read the
announcements and rules
before you join.
Angry Birds high-quality set images found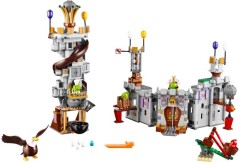 Six sets based on The Angry Birds Movie will be out in April, and now my friend Tungster830 has discovered the teaser website for the theme. On it, there are tons of brand new images of boxes, play features and more, which you can check out after the break!
Update: Perspective-corrected images of the boxes are now in the database.
© 2016 Brickset.com. Republication prohibited without prior permission.
Recent discussions
•
Categories
•
Privacy Policy